Tobacco Awareness :
Tobacco related disease is the No.1 cause of death in the world. Tobacco kills almost 50% of its consumers.Dr. Vinod Goreis working for awareness of Tobacco since last 10 Years and has conducted hundreds of anti-tobacco awareness programms.He is instrumental in policy making & anti-tobacco campaigns and laws. He is working as patron for maharashtra state for "Voice of Tobacco Victims" Organisation and also working as co-ordinator forwhich is state division of VoTv.Tobacco related disease is the No.1 cause of death in the world. Tobacco kills almost 50% of its consumers.Dr. Vinod Gore "Maha Cancer Worries"
Voice of Tobacco Victims :
Voice of Tobacco Victims continues to sensitize policymakers, policy implementers and other Government officials at the Centre and state level.
Voice of Tobacco Victims along with support of other civil society organizations and media has led to Gutka and pan masala (containing tobacco or nicotine) ban across India by 2013.
VoTV campaign efforts such as sensitizing policymakers led to increase in excise duty increase of 11% to 72% on cigarettes in Union Budget, July 2014.
In a meeting with Mr. Bhapkar ( Education Comissioner, IAS, Pune ) to decide policies about sale of tobacco products near school and college premises to restrict its consumption by the students.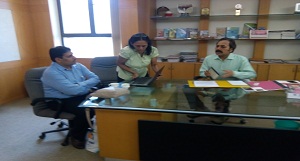 Working with the World Lung foundation, VoTV members developed a powerful Television campaign on smokeless tobacco featuring a young, 24 year-old man, Mukesh, as he was suffering with throat cancer. Mukesh died while the campaign was still running.
In a meeting with Mr. Saurabh Rao ( Collector of Pune, IAS ) and Mr. Rajiv Jadhav ( PCMC Commissioner, IAS ) the government officials on 8 march 2015 to decide strategies on restriction of tobacco sale in Pune and PCMC,
They shared their personal perspective on tobacco use and its consequences upon them and their families with Ministers, Bureaucrats, Media, Public that had a great emotional impact on all listeners. These meetings not only sensitized the media and policy makers but also raised the profile of addressing smokeless tobacco considerably.
The first VoTV event was held on 31st May, 2008 with a group of 10 cancer patients of Tata Memorial Hospital. These cancer patients deeply impressed the media and audience with their grit and determination as eloquently expressed in their brief message : "This is what tobacco did to us, we want to save others!"The powerful impact of this meeting is seen from the extensive media coverage of the event. It was covered by 36 news papers.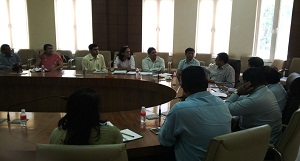 In September 2010 during the National Conference on Tobacco or Health in Mumbai, the VoTV members cornered the State Minister for Health and presented him a Charter of Demands and a huge canvas with more than thousand signatures.
This event was published in 16 newspapers, including the prominent ones. He was visibly moved by this effort and in his next appointment as Railway Minister made a bold move to make the Indian railways and all railway properties tobacco-free.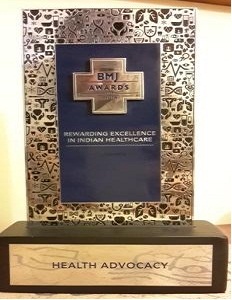 Voice of Tobacco Victims has resulted ban on all forms of smokeless tobacco products in 7 states and currently working on banning these in all states of India.
The Voice of Tobacco Victims (VoTV) campaign has been awarded the Health Advocacy Award by the British Medical Journal – the BMJ-2014 Awards.