Cancer Surgeon in Pune
Dr. Vinod Gore is a renowned ONCOLOGIST in Aundh Pune and leading CANCER SURGEON in Aundh PUNE, India. He has been trained at Tata Memorial Cancer Centre Mumbai and has experience of more than 10 years in the field of Oncology.
Presently he is working as a consultant Cancer Surgeon at all prime institutes in Pune like Sahyadri Hospital, RUBY Hall Clinic, Noble Hospital, and Inamdar Hospital. He is known for his excellent surgical skills and caring attitude and has brought smiles on the faces of many cancer patients from India and abroad. He also believes in innovations and research. He is the first Oncologist to start Electrochemotherapy in ASIA in June 2013. He opened new options of treatment for patients with advanced malignancies.
He has also done pioneering research work for Voice rehabilitation after laryngectomy. Dr. Vinod Gore is working for anti Tobacco awareness and Tobacco Bans. He is working as a Patron Maharashtra state for VoTv-VOICE OF TOBACCO VICTIMS and has conducted many awareness lectures and programs in the state and country.
His areas of expertise are : 
Breast Cancer Surgery.
Breast Reconstruction.
Breast Conservation Surgeries
Oncoplasty
Head-Neck Cancer Surgeries.
Gynaecological Cancer Surgeries.
Thoracic surgeries.
Gastrointestinal Cancer Surgeries.
Colorectal Cancer Surgeries.
Urological Cancers.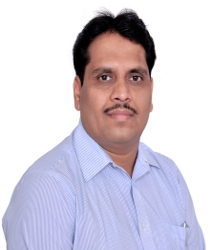 Dr. Vinod Gore.
M.B.B.S., M.S.,( Gen Surgery, Pune. )
F.A.I.S., F.I.A.G.E.S. Oncosurg. ( TATA Cancer Hospital, Mumbai.)
Residency Training Programme in Surgical Oncology – Tata Memorial Hospital, Mumbai.
Consultant Oncosurgeon – Ruby Hall clinic Pune.
Work Experience :
Worked as Registrar I, II, III at Tata Memorial Hospital (Recognised by Medical Council of India) for 4 Years
Research fellowship in Thoracic Oncology at Tata Cancer Hospital
Fellowship in Head & Neck Oncology at Tata Cancer Hospital
Worked as Senior Consultant in Surgical Oncologists at Pune
Worked as Asst. Professor of Surgery at Bharti Vidyapeeth Deemed University, Medical College, Pune. Has Teaching Experience of more than 10 Years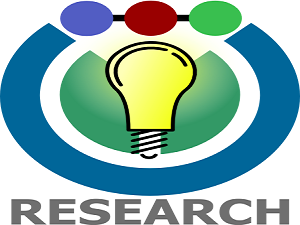 Research Work Done :
Started Electrochemotherapy for the first time in Asia & Working with "Onmed" for developing Medical Equipment
Worked as Research Fellow on "Two field v/s Three field Lymphadenectomy for esophageal cancers" – a randomized controlled trial
Maintained prospective database of post-laryngectomy voice rehabilitation with TEP (200 cases)
Maintained prospective database of "pulmonary metastasectomy" (100 cases)
Maintained prospective database of mediastinal tumors resection.
Maintained prospective database of chest wall tumor resection"
Maintaining prospective data for – VRQOL (VOICE RELATED QUALITY OF LIFE) and HEAD AND NECK QUALITY OF LIFE
Paper Publications :
Validation and assessment of Voice Related Quality of Life (V-RQOL) in Indian patients undergoing total laryngectomy and primary tracheoesophageal puncture (TEP). Journal of "Head and Neck" – in press.
Study Of Different Procedures Used For Reconstruction of The Defects Caused By Ablation Of Oral Malignancy Journal Of Ann. Con. Of B.J.M.C [Jan – 03].
Management of Diabetic Foot: Journal of Ann. Conf. Of BJMC [Jan – 03]
Surgical aspects of Salivary Gland Tumours: Journal of Ann. Conf. Of B.J.M.C [Oct – 03]
Academic Records :
RANKED SECOND IN PUNE UNIVERSITY M.S. EXAMINATION.
RANKED SECOND IN PUNE UNIVERSITY M.B.B.S.EXAMINATION.
DISTINCTION IN ENT
DR. Jejurkar Award for Best paper in surgery, in 29th Annual conference of Research society of B.J. medical college and Sassoon Hospitals, Pune. [Jan 03].
2nd prize for Best Poster in- Annual conf. Of Research. Society of B.J.M.C. And Sassoon Hospitals pune. Jan.03. for "micro vascular free tissue transfer for Reconstruction of Lower Extremity Defects."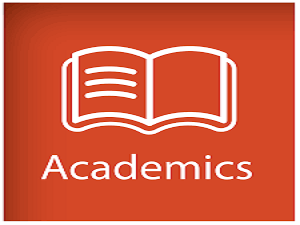 Courses :
Successfully completed the "The Cardiopulmonary Resuscitation Provider Course" conducted by The Department Of Anesthesia, Critical Care And Pain, Tata Memorial Hospital Mumbai
Successfully completed a "simulated training on Proximate Staplers" organized by Ethicon Endosurgery, Johnson and Johnson Medical (A division of Johnson and Johnson Ltd.) at Ethicon Institute of Surgical Education, Mumbai on 15 TH OCT 2005
Successfully Completed The Course On "Clinical Reserch Methodology Course" By The Clinical Research Secretariat in Aug 2007.
Successfully completed a "simulated training on Laproscopy" organized by Ethicon Endosurgery, Johnson and Johnson Medical (A division of Johnson and Johnson Ltd.) at Ethicon Institute of Surgical Education, Mumbai on 24 TH NOVEMBER 2007.
Successfully completed the "Liver Surgery Course -2008" Conducted by Tata Memorial Hospital Mumbai and AIOSG
Conferences, Workshops And Seminars :
Workshop On "Advanced Laparoscopic Surgery" Organised by Association OF Minimal Access Surgeons of India, Pune Chapter. On April 2004
Workshop on Breast Conservation And Reconstructive Surgery" Organised by Tata memorial Hospital Mumbai &Woman Cancer Initiative.oct 2003
Deligate to 63rd Annual Conference "ASCICON 2003" on Dec.2003 Pune, Conducted by The Association Of Surgeons Of India.
Deligate to 29th, 30th Annual Conference of Research Society of B.J. Medical College & Sasoon General HospitalDelegate to "27th National Conference In Colo Proctology" From 10-12th Seps, Pune. on January 2003.
t 2004, at the Tata Memorial Hospital, Mumbai in collaboration with The Association Of Colon And Rectal Surgeons Of India .
Delegate to "Update On Minimaly Invasive Oncosurgery-2005 (Major Surgeries – Technique and Controversies) From 18-19 September 2005, at the Tata Memorial Hospital, Mumbai
Delegate to in the conference on "Multimodality Head & Neck Cancer in the New Millenium" on 16-18th December 2005 held at the Tata Memorial Hospital, Mumbai in collaboration with The University of Texas, MD Anderson Cancer Center, USA.
Delegate to in "Oncosurg 2006", the Workshop in Surgical Oncology, Head and Neck and Gastrointestinal Surgery on 3,4 June 2006,at the Tata Memorial Hospital, Mumbai.
Delegate To "4th Tata Memorial Hospital – Womens Cancer Initiative (TMH-WCI) Conference On Breast Cancer (prognostic and predictive markers )And Cervical Cancer(an update)" held at Tata Memorial Hospital, Mumbai On 6-7th Oct 2006.
Delegate to "Uro-Oncosurg 2006", the Live International Workshop in Uro-Surgical Oncology, by the Uro-Oncology Services on 3-5 Nov 2006, at the Tata Memorial Hospital, Mumbai in collaboration with Mumbai Urological Society.
Delegate to "The 2 nd Annual Surgical Oncology Workshop-2007" conducted by Tata Memorial Hospital Mumbai.
Delegate to "5th Evidance Based Management Conference on Tobacco Control And Lung Cancer" on 26- 28 february 2007.conducted by Tata Memorial Hospital Mumbai.
Delegate to "6th Evidance Based Management Conference on Interventional Radiology in Oncology" on 29 february to 2 nd march 2007.conducted by Tata Memorial Hospital Mumbai.
Delegate to "Cancers Of Lraynx And Hypopharynx – Current Concepts And Controversies" on 25-27th Jan 2008,at the Tata Memorial Hospital, Mumbai