Dr. Vinod Gore.
M.B.B.S., M.S.,( Gen Surgery, Pune. )
F.A.I.S., F.I.A.G.E.S. Oncosurg. ( TATA Cancer Hospital, Mumbai.)
Dr. Vinod Gore is a well-known ONCOLOGIST and CANCER SURGEON from Pune, India. He has been trained at Tata Memorial Cancer Centre Mumbai and has experience of more than 10 years in the field of Oncology.
Presently he is working as a consultant Cancer Surgeon at all prime institutes at Pune like Sahyadri Hospital, RUBY Hall Clinic, Noble Hospital, and Inamdar Hospital. He is known for his excellent surgical skills and caring attitude and has brought smiles on the faces of many cancer patients from India and abroad. He also believes in innovations and research. He is the first Oncologist to start Electrochemotherapy in ASIA in June 2013. He opened new options of treatment for patients with advanced malignancies.
He has also done pioneering research work for Voice rehabilitation after laryngectomy. Dr. Vinod Gore is working for anti Tobacco awareness and Tobacco Bans. He is working as a Patron Maharashtra state for VoTv-VOICE OF TOBACCO VICTIMS and has conducted many awareness lectures and programs in the state and country.
His areas of expertise are Breast cancer surgery, Breast Reconstruction, Head neck cancer surgeries, Gynaecological cancer surgeries, Thoracic surgeries, Gastrointestinal and colorectal cancer surgeries, and urological cancers.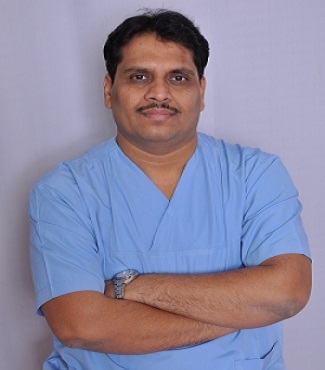 Dear dr. vinod, thank you so much for all your guidance, support and encouragement. without your support and motivation, we would have not recovered from the shock and trauma of going through the breast cancer treatment. you have been a god sent angel for us.
komal kumar agrawal
(Patient: Stomach Cancer)
dr is very nice and very expert in his field
Amruta Khandelwal
(Patient: Breast Cancer)